The Little Crane That Could
6.54
Crane Game – Your Chance to Become a Crane Operator
Do you like cranes? Wish you knew how to operate one? If yes, then this crane game has you covered. The Little Crane That Could is a fun game that allows you to assume the role of a crane and perform a variety of construction jobs. You will get the chance to take the wheel of a crane in this game. There are a ton of jobs that you will be asked to complete which will require precision and careful handling of the machine. As the operator of the crane, you will have to maneuver the machine and utilize all of its different parts in order to accomplish the task set in front of you. Although a bit challenging, it is a nice game which would interest both children and adults.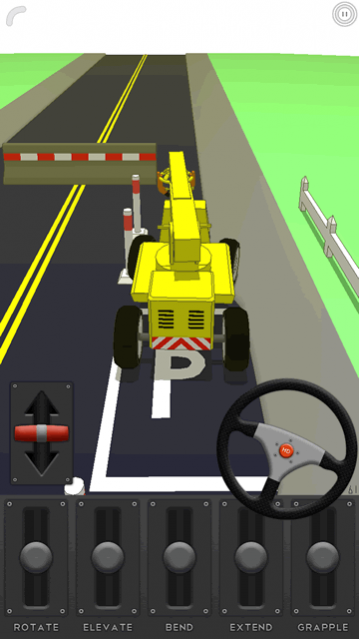 The Little Crane That Could has an addictive gameplay which becomes even more interesting thanks to the nice graphics. You will have a little difficulty in getting used to the controls, though. The reason for this is that there are various controls that you have to understand and operate in order to get the machine what you want it to do. For instance, there is a steering wheel provided at the bottom-right corner of the screen which is for steering the crane. You can use it for giving direction to the machine but to drive it forwards or back, you need to push the lever located on the bottom-left corner of the screen. There are more levers provided for rotating, elevating, bending, extending and grappling.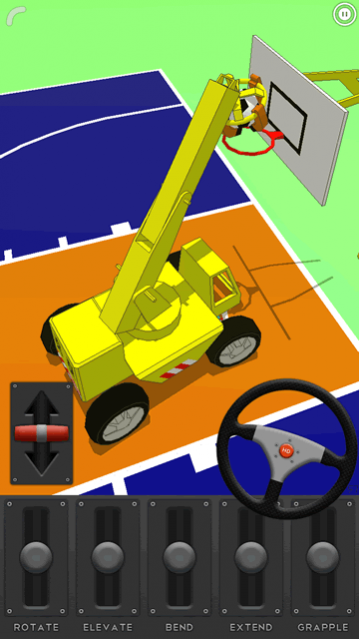 This crane game provides a variety of challenging levels. Each level provides you a task which you need to perform accurately if you want to move to the next level. The tasks that are assigned to you differ from one another but require you to make use of the different parts of the crane. For instance, in one level, you are asked to grab hold of a basketball from a stand and then put it through the hoop. In another level, you have to try to open a gate that is bolted shut with giant screws. The levels become more challenging as you go further in the game. These challenges might even require some puzzle-solving too. There are premium levels available too that can be unlocked by a single purchase.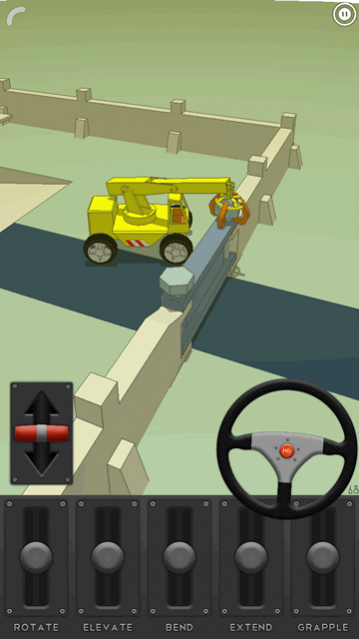 The Little Crane That Could gives you the chance to operate multiple types of cranes. There is a simple crane that you will get to use for lifting and placing objects at desired locations. Moreover, there are forklifts, skid loaders, dump trucks and even a sky crane available for you to drive too. You will be asked to find ways to operate the different features of these machines for accomplishing difficult construction jobs. For instance, in higher levels of this crane game, you will be asked to repair a bridge. This will require you to not only pick up the bridge segment from the ground and move it over to its desired location but also to place it properly too. If you even miss by an inch, you will fail and will have to do the level again.
Features:
Lots of different challenging levels
Various construction tasks to perform
Complete the job to clear the level
Multiple types of cranes to operate
Unlock premium levels after purchase
Conclusion:
The Little Crane That Could is a gaming app which is aimed towards people who love cranes and want to find out how they work. It offers them the chance to operate cranes and learn what it takes to perform construction tasks like repairing bridges and reconstructing buildings. It is a nice crane game to have on your phone for sure.
---
Add a review
Tell us your experience with
The Little Crane That Could
6.54
RELATED PROGRAMS
Our Recommendations
---
---
---
---